Hybrid in action at the Turkey Science & Production Conference
The Turkey Science and Production Conference is a yearly event that brings together members of the European turkey industry to learn about the latest scientific developments and production trends. As part of our sponsorship, a few delegates of our company attended the event in Chester, UK. Over 300 participants were present at this year's event to network and learn.
Attendees had the chance to attend 23 different presentations, among which, two were led by Hybrid representatives.
Sylvain Briere, Turkeys Product Manager for EMEA, spoke on the topic of egg and poult quality at the onset of lay in turkey breeders. The onset of lay is associated with smaller eggs and poults, both of lesser quality compared to those produced by older breeders. In addition, the first weeks of lay correspond to lower fertility, higher embryonic mortality, and weaker hatchability. The objective of the research was to investigate the different strategies linked to the quality of the first eggs and poults of onset of lay. Finding ways to enhance results from the start of lay could mean increased profitability and value for all members of the industry. Click to download the full white paper: Egg and poult quality at onset of lay in turkey breeders TSP2019
Dave Laurin, Nutritional Consultant for Hybrid Turkeys, President of RAC Nutrition, spoke on nutritional approaches for obtaining optimal gut health. The choice of feed ingredients, ingredient quality, nutrient amounts, and feed presentation all are contributing factors to optimizing gut health. Those choices become more critically important when turkey flocks are raised without meat by-products and/or without antibiotics. Click to download the full white paper: The role of nutrition for optimal gut health TSP2019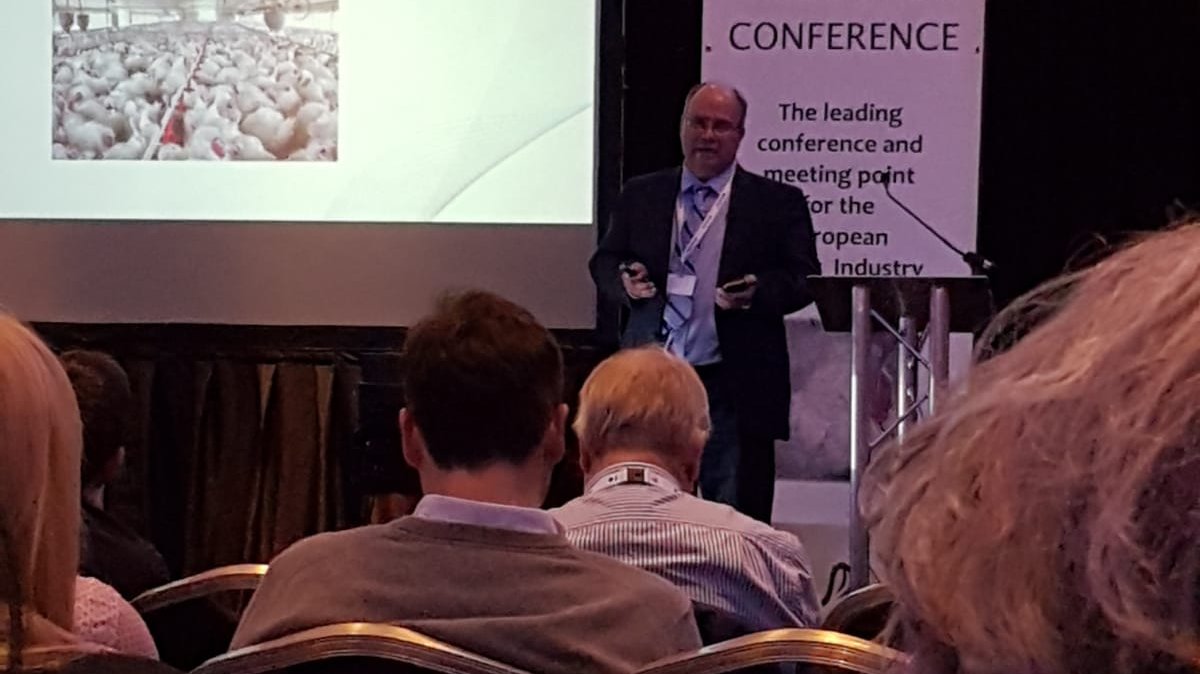 During the three days of the conference, the discussions were clearly directed towards society's expectations, reduced use of antibiotics and animal welfare. We were pleased to participate in this international event where the industry comes together to connect and share knowledge.