Environmental Sustainability
To complete the three areas of importance in sustainable animal protein production, environmental impact is one that comes first to mind when thinking about sustainability. Conservation of energy, feed, water, and land all go into efforts to reduce carbon emissions. To do our part, steady genetic progress has contributed to highly efficient animals that thrive as well as use less resources.
The search for the most efficient performance starts with measurement. Feed is responsible for 50% to 80% of the environmental footprint of animal protein production. Delivering the most efficient turkeys has been one of our key differentiators as it means lower feed costs in your operations. Research over the years has shown that a better feed conversion rate not only delivers economic value but also environmental benefits. If a significant portion of the turkeys in the world are more feed efficient, this means fewer resources are needed to grow and process the materials for feed. Feed stations have been installed in all Hybrid Turkeys pedigree facilities in North America and Europe allowing us to track individual birds and select those that are most efficient at converting feed thus contributing to a more sustainable industry.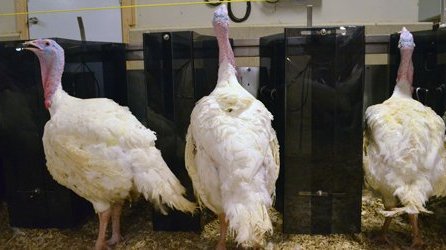 Livability is a key trait for multiple factors, animal health, and welfare being first and foremost. But livability is also important in getting the most economic value from each flock and in using resources, such as feed and water, in the most efficient way possible. Put in a simple way, turkeys that thrive all the way from hatching to processing are going to capture the best use of resources, including feed and water. Walking scores are one technique used by breeding companies to select for better livability. Hybrid Turkeys continues to explore new methods of capturing data such as walking scores using accelerometers and video capture technology to improve the accuracy and efficiency of the data collected.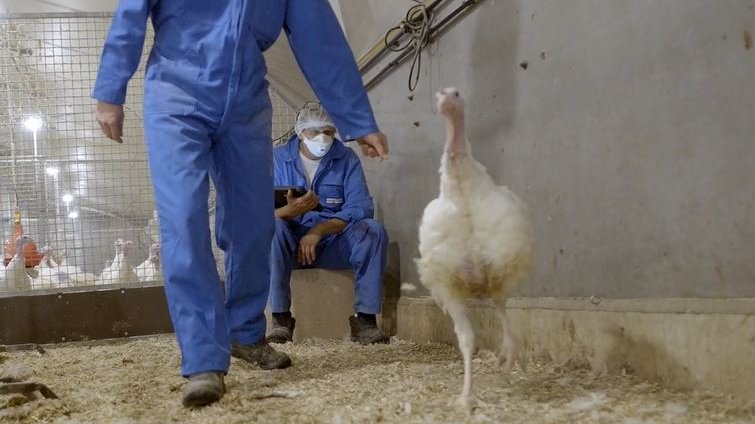 Balanced breeding is an important contributor to the reduction of carbon emissions in the animal protein value chain. Our role is to continue to look at animal performance data in new and innovative ways to ensure ongoing progress. To make the transition to sustainable animal breeding, consideration of environmental impact will continue to be an important focus in our breeding program.
Learn about how Hendrix Genetics is exploring climate neutrality