Insights on the Polish turkey industry - 2019 and beyond
With a new year comes a new view for the future. Jean-Claude Dallé, General Manager of Hendrix Genetics Turkeys Europe, and Director of GRELAVI reflects on the Polish turkey industry in 2018 and offers his outlook for 2019 and beyond. 
In 2018, we saw a number of our customers learning and growing. One example was the opportunity for a few of our key customers to see best practices from the USA, the largest turkey-producing region in the world. With this experience, they were able to make new connections and take home some new knowledge to apply to their own operations. 
It was also encouraging to see that avian influenza did not enter Poland in 2018. This situation is due in part to external circumstances, but it is also the result of efforts from all members of the industry.
In the context of some difficult market conditions, I am proud to say that our team at Hendrix Genetics remained focused on providing the right product paired with the support of technical service to the growers. 
It is a fact that Poland is a major producer of turkey meat in Europe. I am also convinced that Poland will be an important player to strengthen Europe's position. However, the pressing question for all of us is, "how will the Polish industry undergo the necessary changes to be competitive in the future?" With ongoing investment in Europe, Hendrix Genetics is committed to the strategic will and ability to make developments that go beyond Polish borders.
The current performance of the Converter and XL confirm their place in the Polish market. In particular, the weight of the male and the female Converter is a great fit for the needs of growers and processing. The male Converter reaches 21 kg at 20 weeks and the female Converter at 10.5kg at 15 weeks with competitive feed conversion and good breast meat yield.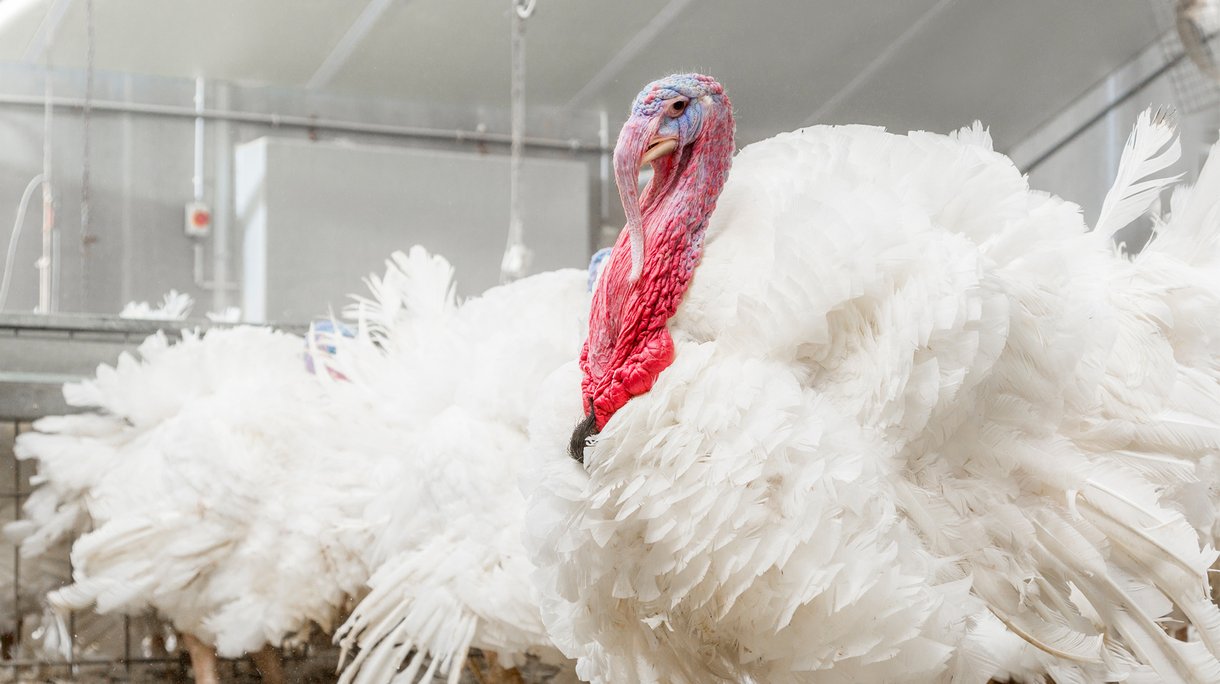 On the selection level, Hendrix Genetics continues to invest in R&D by applying genomic selection in all our lines as well as intensifying yield testing and feed intake measurements. Hendrix Genetics will also continue in 2019 and beyond to focus on the optimization of nutrition in cooperation with nutritionists. We plan to continue to maintain a test program with internal experimental farms, Olsztyn University, and other independent testing. The latest UWM test confirms the potential of Converter and XL females
Hendrix Genetics is recognized for the technical and veterinary support we provide to growers. This support has contributed to the significant improvement in livestock performance. I must say I feel a great deal of satisfaction when I see the evolution of the livability of our customers' flocks. 2.5% mortality is now a standard at 5 weeks, not at 7 days as it was a few years ago. This progress is the result of the right product, improved by the benefit of a strong R&D program, and good management on the farm. 
We know the quality of the day-old poult is the key preliminary factor to good performance in brooding and grow-out. In our business, perfection is difficult to achieve, but I consistently see our employees working hard to understand any deviation and make it an opportunity for improvement and progress.
In 2019 and beyond, an important investment plan is to update the existing production structure, including all breeder farms located in Warmia Masuria and the Ketrzyn hatchery. These upgrades will mean a benefit in new technologies for the production of hatching eggs and incubation. On a European scale, Hendrix Genetics believes in the leadership of Poland as the producer of turkey meat for the future.  
Human resources will also remain one of our top priorities. We are always seeking to recruit employees that are passionate, committed, and focused on customer satisfaction.
In conclusion, I would like to confirm that the Hendrix Genetics team shares the ambition of those in the Polish turkey industry, to strengthen their leading position in Europe and radiate beyond the borders of Europe. Common success will be through a partnership based on value creation, cooperation, and listening to the market.
As always, we thank our customers for your partnership and cooperation. In 2019, I look forward to continuing our collaboration together for our shared success!