Understanding animal behavior for enhanced sustainability
What makes a sustainable turkey industry? Long-term profitability and a lowered carbon footprint are both key factors. Another important aspect is maintaining animal health and welfare in a responsible, ethical way. This is known as social sustainability.
For the animals in our care, their behavior and the environment in which they are raised both contribute to their health and welfare. How do breeders account for behavior when selecting turkeys? And how does this create a more welfare-friendly environment? It starts with research and data analysis through the collection of large amounts of data using novel technology such as RFID tags. Partnerships with academia and other stakeholders in the value chain allow breeders to work with leading experts in animal behavior and welfare to understand which traits can offer the most positive impacts within a breeding program. Then, once birds are placed in commercial environments, the Hybrid technical team helps to ensure the best possible environment via customized support and management recommendations.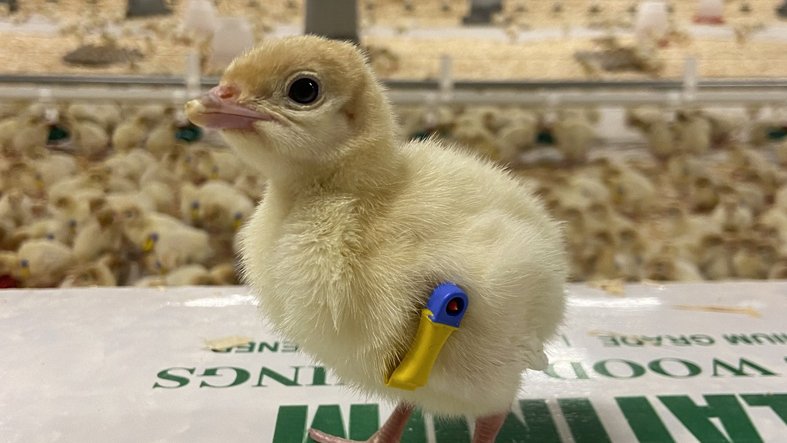 Measurement
Optimizing selections within the Hybrid breeding program requires efficient and accurate data collection. 2021 marked the first placement of Hybrid poults equipped with RFID wing band technology. This technology significantly reduces labor requirements and means less physical handling of the birds. This leads to improved process efficiency and less stress on the turkeys during selection. In addition, RFID technology paves the way for even more innovative data capture opportunities in the future such as automated weighing. The data collected allows geneticists to study individual bird behavior, which increases our understanding of social interaction.


The application of RFID technology is a significant step towards utilizing more people and animal-friendly technologies in the industry and supports the vision of Hendrix Genetics to set the standard for sustainable animal breeding.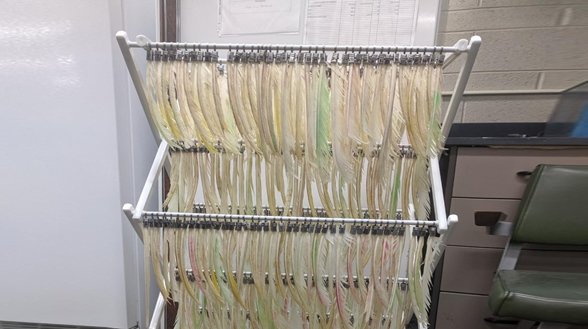 Understanding factors that affect animal behavior
As part of our breeding program, we continuously study the performance of our birds in commercial environments. In these conditions, we can test the impact of real-world conditions, including increased density, on the behavior of the turkeys. By analyzing these results, we can select turkeys that are more docile or easier to care for in a variety of production systems.
Regular research within our pedigree facilities and internal farms is conducted in addition to studies in collaboration with customers and universities around the world. One recent example was the study of cortisone concentration in female turkeys with the University of Guelph in Canada. Cortisone levels were measured in breeder females to determine if the process of laying eggs has an effect on levels measured in turkey feathers and plasma. Studying cortisone levels is important as it may give insight into possible indicators of animal welfare and stress. More research is needed to understand how underlying factors such as genetic lines might influence differences in cortisone level variation.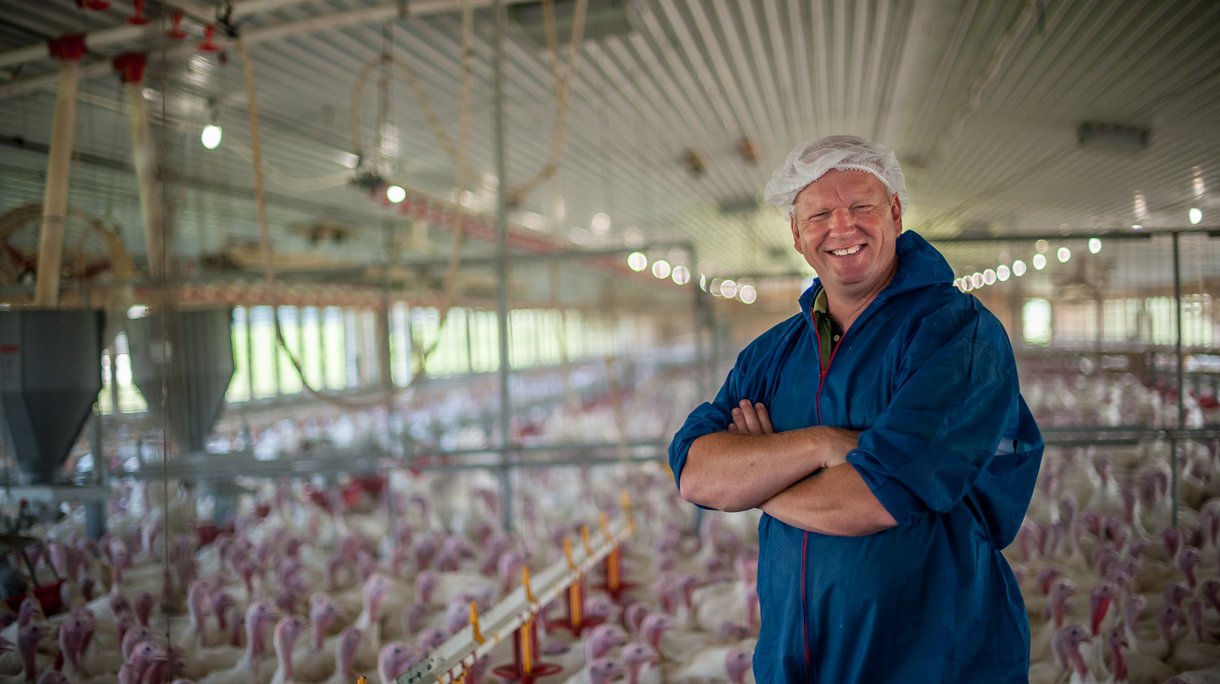 Technical support
Breeding and genetics are important contributors to animal behavior, but environmental conditions play a large role as well. Take aggression as an example. This behavior may be caused by environmental challenges related to nutrition, lighting, health, or density. If you notice any unusual behavior from your flock, we encourage you to contact your local veterinarian, nutritionist, or Hybrid technical representative. By being proactive, you can make the right adjustments in your barn to keep your turkeys healthy and productive.
The future of our industry depends on social sustainability. Transparency with consumers is crucial to ensure trust that welfare-friendly conditions are provided throughout the value chain. With that in mind, we are continuously working to enhance the understanding of animal behavior to ensure optimal flock performance and animal wellness.
Learn more about how Hendrix Genetics is exploring future opportunities in the field of social sustainability